F
r
e
q
u
e
n
t
l
e
y
A
s
k
e
d
Q
u
e
s
t
i
o
n
s
Checkout the questions below. Chances are that someone's already asked and we've already answered it (maybe even a few hundred times at this point). Or, if you can't find it below, you can always try asking in our Discord community, a member of the community might be able to help (and you might even be able to make a new friend while you're at it).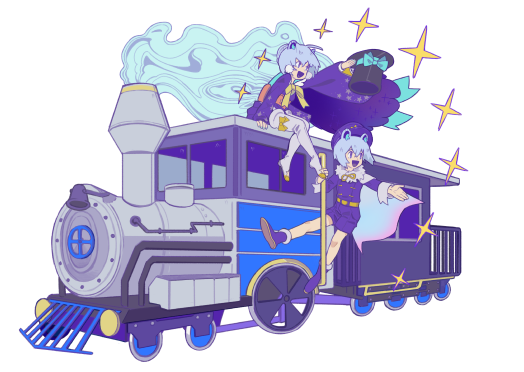 We originally wanted to reach all fandoms - we still do, but we wanted to put all our focus on the Anime fandom. To that end, we thought this was a perfect time to rebrand and reinvest in ourselves. International Fan Festival Toronto will still hold a spot in our hearts, but we think Anime Toronto is the best representation of what our event will flourish into.
All previously purchased items are automatically transferred to our 2023 event. No action is necessary. Thank you so much for your continued patience and support, we truly appreciate it.
If you purchased any type of ticket or booth from us prior to March 1, 2023, you are eligible for a refund. Please email info@animetoronto.ca with your proof or purchase and we will gladly refund your purchase. Please allow 3-5 business days for a response.

Please note - Refund requests will only be accepted until March 31, 2023 11:59PM EST.
A
Yes, children of all ages are welcome! Please keep in mind, there is 18+ content at the event. In addition, there is some content that we suggest parental guidance/supervision be in place before allowing their child to see. To find the ratings of each panel, please refer to the conguide that we provide at purchase. We will also update our website when possible to include the ratings.
A
Children ages 0-5 will be provided free entrance but will need to be accompanied by a parent or legal guardian with a paid general admission badge. Children ages 6-12 will need to pay the child rate pass and be accompanied by a parent or legal guardian with a paid general admission badge.
A
Please report the situation to the closest staff or security guard. Please let us know:
Where did you last see them
What is their name
What is the physical description and clothing they are wearing
Please provide us your contact information (cell phone number preferred) so we may contact you once we find them.
From here, we will search the grounds and bring him/her to our infobooth when found.
A
Items turned in during the event will be at the front Sales Desk, and will be turned into the Metro Toronto Convention Centre's lost and found once the show ends.
From the MTCC website:
"Our Security Department handles lost and found articles. Please call (416) 585-8360 or go to the Guest Services Desk in the North and South Buildings to inquire about lost items."
A
Please report to your nearest venue security guard or venue staff.
A
Some of our panels/events are rated 18+. In order to attend these panels/events, you must obtain an 18+ wristband. 18+ wristbands are free of charge and located at various locations throughout the con (sales, info booth, lineup hall). You must provide government issued photo ID to verify your age, before an IFFT staff/volunteer may place one on you.
A
Complimentary Wi-Fi is available in the main hallways of the Metro Toronto Convention Centre; however, it is not available on the show floor or in the panel rooms. Please look for MTCCPublic on your WiFi settings.
A
One day passes are only available to be purchased during the dates of the convention. You can not purchase them online.
*note
- only available while qtys last.
A
General admission 1-day passes vary by day:
Friday- $30
Saturday - $40
Sunday - $30
A
As per our terms and conditions of sale, all passes are FINAL sale. You are not permitted to sell, transfer, exchange, or rollover the pass.
Sharing your badge is
NOT PERMITTED
and will be subject to immediate confiscation.
A
If a technical error or a typo was made during purchase, yes we may assist you with updating the pass to the proper information.
A
Yes, at pickup you may indicate a nickname to be used on your badge in lieu of your legal name.
However
, you must still provide us your legal name when you purchase your badge, to be entered into our system.
You are also able to display a nickname on your badge if you purchase in person. However, we ask for your patience, as we will require extra time to enter your details into our system.
*note*
- If you are using a nickname on your badge, please keep your photo ID on you at all times during the event. You may be requested to provide your ID so that we may validate that your pass is not being shared.
A
Pre-registered passes can be picked up at the Metro Toronto Convention Center (North building), on the Thursday before the con starts (early pick up day), or during the event show dates (Friday to Sunday). Passes will NOT be mailed out.
A
The child's pass does not include a pass for the adult companion. A separate pass must be purchased.
A
The first place to check is the lost & found to see if it has been returned. If your pass has not been returned, a new pass must be purchased.
A
We are at the Metro Toronto Convention Centre, in the
North
building. The address is: 255 Front St W, Toronto, ON M5V 2W6, Canada. See our
ACCESS
page for more details.
A
The closest airport to the Metro Toronto Convention Centre is the Billy Bishop Toronto City Airport (YTZ) (approx 2km away). However, some international attendees may find it more economical to fly into Toronto Pearson International Airport (YYZ) (approx 28km awawy).
AFrom Billy Bishop City Centre Airport, take the free shuttle bus to the Fairmont Royal York hotel. The Convention Centre is a 5 minute walk to the West on Front St. More information is available at: https://www.billybishopairport.com
From Pearson International Airport, take the UP Express train to Union Station. The Convention Centre is a 5 minute walk to the West on Front St. More information is available at: https://www.upexpress.com
Uber and Lyft operate in the city and serve both airports. Please consult their respective apps for timing and pricing.
Taxis serve both airports. Fares from Pearson Airport cost $50-$60 to Downtown Toronto.
By Train
The Convention Centre is a 5 minute walk to the West on Front St. from Union Station. You can either walk outside from the station, or walk through the SkyWalk, an indoor walkway that directly connects Union Station and the Convention Centre. 

Regional service is provided by GO Transit (https://www.gotransit.com), domestic services by VIA Rail (https://www.viarail.ca) and service to the United States (New York City) by Amtrak (https://www.amtrak.com).
By Intercity Bus
The Toronto Coach Terminal is located at the corner of Bay and Dundas Sts. Service by Greyhound, megabus and other carriers is available across Canada and the United States. You may use the Dundas Subway station to get to Union Station. The Convention Centre is a 5 minute walk to the West on Front St.
Taxi and rideshare services are also available.
By Public Transit
Transit services within the city of Toronto are provided by the TTC (https://www.ttc.ca). Regional transit services are provided by GO Transit (https://www.gotransit.com).
A
The minimum age to become a Blue (staff) volunteer is 18, and 16 to become a Pink volunteer.
A
Blue volunteers are considered as staff volunteers, working throughout the year to prepare for the convention. Pink volunteers are considered general volunteers who help out during the convention weekend only. Refer to the volunteer page for more details on the positions: https://toronto.ifanfes.com/volunteering/
A
Real industry experience with professionals of multiple disciplines, complimentary pass to event, complimentary tickets to special events (depending on event and commitment level), t-shirt, various discounts throughout the con (by participating dealers), and of course, our appreciation for all time!
A
We typically have all volunteers decided about 2 months before the start of the event. We encourage you to
submit
your application anyways to be considered for future years!
A
$50 each. Please note, there is a limit of 2 extra badges per booth. Extra badges can only be purchased at con, at the vendor check in desk.
A
Yes, please email
dennis@ifanfes.com
with your friend's legal name (that matches their government issued ID to pick up the badge(s) on your behalf.
A
You may only loan your badge to another member within your company. Two or more people may not use the badge simultaneously. Exhibitors caught loaning out their badges to non-company related individuals, will have their badges confiscated and booth banned for a period of 1yr.
A
Extra booth treatments (like extra chairs, tables, skirts) can be ordered directly through our show service decorator.
A
Please order (at a cost) electricity directly through Showtech. Please indicate your booth number and company name. If a booth number has not been assigned yet, please list is as TBA.
For internet or other services, please order directly through the MTCC website located here.
Again, please indicate your booth number and company name. If a booth number has not been assigned yet, please list it as TBA.
*note*
- We encourage you to purchase/order your services as soon as possible in order for you to take advantage of the highest discount(s) available.
A
Yes. Unless otherwise stated, exhibitor badges hold the same access privileges as our general admission badges.
A- Anime Toronto will provide priority lineup for mothers that are pregnant, senior citizens, or those with physical disabilities that prevent them walking/standing.
Convention Centre security personnel are trained as first responders in fire/safety and first aid emergencies including the use of on-site defibrillators, and have a fully equipped first aid room in the building. The facility complies with all federal, provincial and local regulations and laws governing accessibility and the rights of persons with disabilities. More info can be found here.
AAnime Toronto is a registered venue with the Access 2 Program. Please present your valid Access 2 Card to our registration staff, and one complimentary pass will be provided for your medical attendant. Find out more about the Access 2 Card here: https://access2card.ca
A
The convention center provides wheelchairs as a courtesy service on a first come first serve basis. Please visit their Guest Services agent located on Level 200 in the North Building
A
Recognized service animals are welcome at Anime Toronto, provided they are leashed or under similar control as appropriate and are wearing vests that identify them as service animals. Attendees with service animals on-site at the event must have complete responsibility for their animal for the entire duration of their presence at the event.
Please note that a certification license for service animals may be requested during the event.