2019 Guests
2019 News
Guests
The 404s coming to IFF Toronto 2019!
March 17, 2019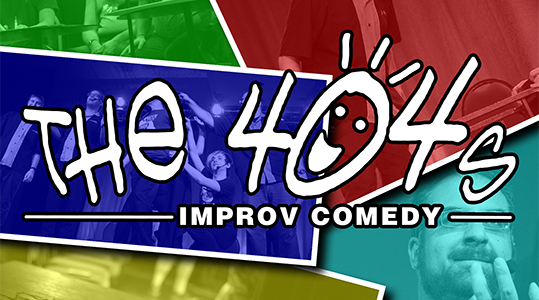 Are your favorite videogames getting a bit predictable? Are your favorite anime giving you filler episodes? Are your favorite comics just not real enough? WELL WE HAVE THE CURE FOR YOU!
Please welcome The 404s as guests at IFF Toronto 2019!
Masters of the expectedly unexpected, The 404s are Canada's premiere geek-based improv comedy group. Having made a mark on the convention scene with shows ranging across North America, audiences are guaranteed a delightful dose of laughs straight to the funny bone as each show includes completely improvised scenes based on suggestions and input provided by YOU!
But that's not all!
With several different show and events to choose from, each one is sure to be memorable and leave you in stitches.
Want to have a chance to join the fun on-stage?
Want to cheer on your favorite characters and decide the fate of the story?
Want to give improv a spin and possibly try out to be one of the next 404s?
They got it all!!
With all these benefits and more, make sure you check where you can find The 404s Improv Comedy Group at IFFT!
Find them online at:
Facebook.com/the404s
Twitter.com/the404s
Youtube.com/the404s
Tweets by animetoronto_ca