2019 Guests
2019 News
Guests
TAM & Ryusei join IFF 2019!!!
February 26, 2019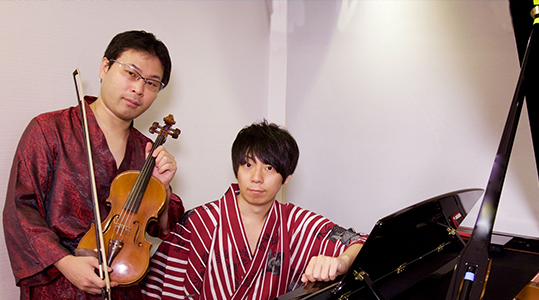 Please join us in welcoming violinist TAM / TAMusic and pianist 紅い流星 – Akai Ryusei as guests at IFF Toronto 2019!
Renowned among Touhou fans as producers of doujin music circles TAMusic and Tokyo Active NEETs/Kokyo Active NEETs, TAM and Akai Ryusei are highly talented musicians and producers. The duo will be playing on various occasions during the convention, and you can also catch them at their booth in the vendor hall, where they will be taking requests to play impromptu covers of your favourite anime tunes!
Here's one of their duet covers (Guren no Yumiya): https://youtu.be/x_VLbBFJdIk
Tweets by animetoronto_ca