IFF Toronto Concert feat. Megumi Nakajima, Konomi Suzuki & more!
February 26, 2019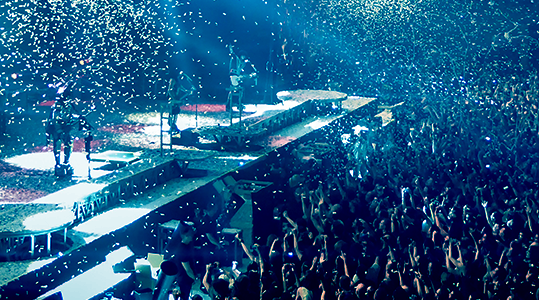 Join us Saturday, April 20th, 2019 for a concert featuring our headliner musical guests, 中島 愛 – Megumi Nakajima and Konomi Suzuki! This will be an omnibus performance.
Concert doors open at 6:30PM, with a prelude by TAM and Akai Ryusei before the show officially kicks off at 7:00PM.
Don't miss this amazing concert experience. Come and enjoy performances from all of our artists in ONE SPECTACULAR SHOW!
DATE: Saturday, April 20th, 2019.
TIME: Doors open 6:30PM
TICKETS: $20 with valid IFF pass*, $50 without valid IFF pass
SEATING: Individual seats are non-reserved. Reserved area for IFF Platinum Fan and Gold Fan pass holders.
PERFORMERS (in order of appearance):
TAM / TAMusic & 紅い流星 – Akai Ryusei (prelude)
DJ和 (DJ Kazu)
Konomi Suzuki
中島 愛 – Megumi Nakajima
*As per Premium Pass Perks, Gold Fan pass holders receive a 20% discount. Platinum Fan pass holders do not have to purchase a ticket online, please just show your pass when entering concert.
Tweets by animetoronto_ca